This list contains affiliate links (which means that I get a portion of the proceeds when you purchase the items through the links provided.)
This is a list of some of the items for dogs that I consider to be "must have" items if you own a furry, four-legged best friend (aka your fur child). We personally have used and loved all of these items.
Clever Dog Web Camera – set up one or several of these cameras to check on your pooch via the app on your phone. The app allows you to toggle between several cameras and even allows you to hear and talk to them!
Nebraska Cornhuskers Mesh Jersey – because of course we have to rep our favorite team in style! The only thing cuter that a puppy is a puppy in clothes 🙂
Biodegradable Dog Poo Bags – no description needed! (Love that these are Earth friendly!)
Rachel Ray Nutrish Dish Super Premium Dog Food – this dog food makes me feel good about what I am feeding Emmy. You can literally see carrot slices, peas and chunks of chicken in this food. Another huge plus of this food is that part of the proceeds go to Rachel's Rescue, which helps animals in rescues by buying food, medical supplies, treatments and more.
Blue Buffalo Freedom Grain-Free Healthy Weight Dog Food – we try to get Emmy as minimally processed food as possible and she absolutely adores this food. She would eat her food in about 5 seconds flat if it wasn't for the next product below!
Outward Hound Fun Feeder Dog Bowl – Available in several designs, colors and sizes, these bowls are designed to slow down any speedy eater. I now have much fewer puppy burps in my face when she comes to give me her after-meal thank you hug.
Boots & Barkley Adjustable Harness – We use this when we go on walks and when we are going to be around large crowds and outdoor events. I love that if i need to reign my little pup in I can do so in a safe way that isn't yanking on her neck. (click picture for link to Target website.)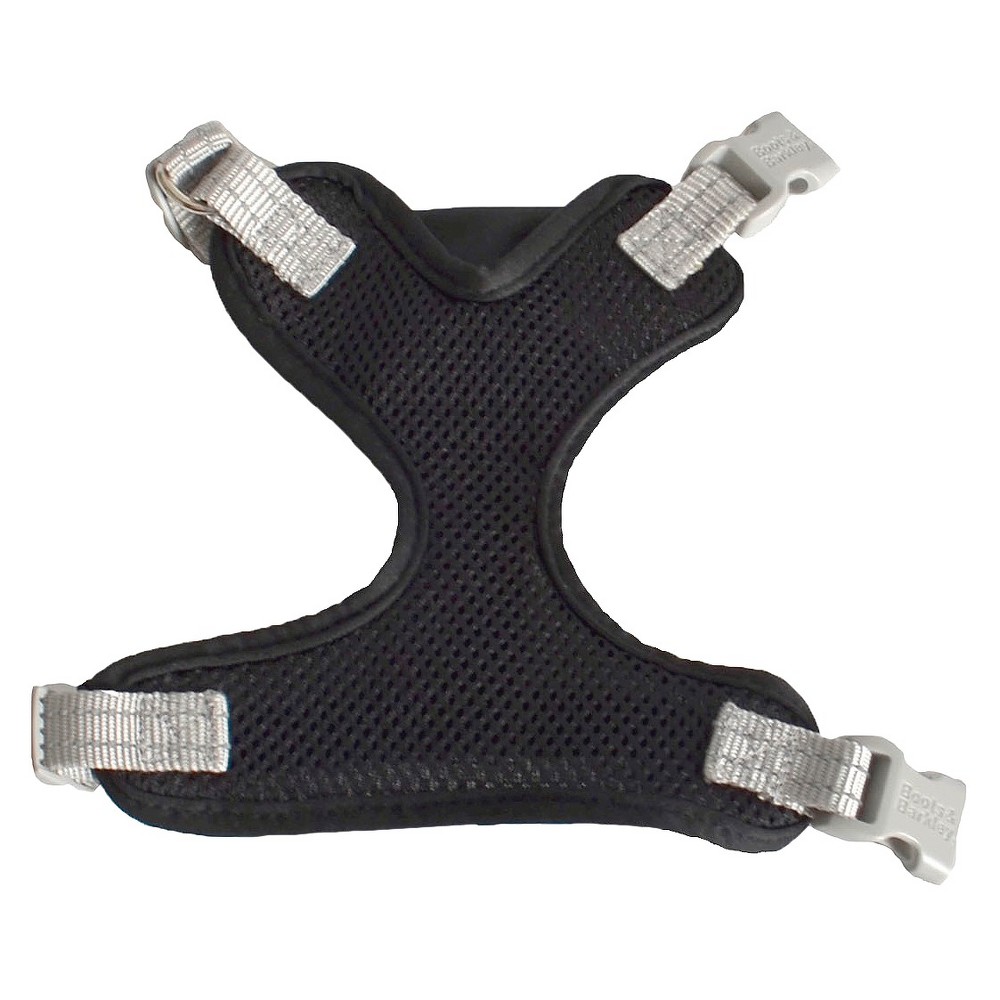 MidWest iCrate Folding Metal Dog Crate – When we adopted Emmy, they thought that she was a lab mix. She weighs about 20 lbs so I think it is safe to say that she isn't a lab. Anyways…. we purchased the crate when we thought she would be of lab size so we have the 42 inch size crate. We used the divider to block her off from most of the crate when she was a puppy. Dogs will try to avoid going potty where they sleep. Limiting her space in the crate helped to encourage her to potty on the pads versus in her crate. As she was able to hold her bladder longer we pushed the divider back further to allow her more room.
MidWest Exercise Pen – We have this connected to the front of Emmy's crate. When she couldn't hold her bladder all day, we had her potty pads at the far end of her pen. This way she had space to walk around and not have to walk on those pads. Once she could hold her bladder all day, we unhooked it from one side of her crate and positioned it so that she was only able to have access to the kitchen area. We have the 48″ size, as we expected Emmy to be much bigger than she is. She has some serious jumping abilities so it worked out alright!
Boots & Barkley Dog Bed – We have the medium size and it fits perfectly in her dog crate. This bed allows you to remove the stuffing bag inside before you wash the bed. It is machine washable, whoo hoo! (click picture for link to Target website.)
Kong – We pick this up and Emmy immediately runs to her crate. She knows there is going to be some peanut butter in her near future. Yes, she gets that from her mom. There are tons of ideas online for what treats to put in it.